The best reason to get engaged in late summer is that you can do your engagements during the fall! It was so fun to capture all the leaves and colors and differing textures for Neal and Nyssa's engagement photos. It was cold, and growing dark quickly, but they toughed it out for some great pictures.
Feet picture! Funny thing, I didn't even mean to take this one, my finger slipped on the trigger, but it came out pretty well, I think.
I saw this hill with the trees and the burning bushes and the green and the fallen leaves while I was on the bus, and I knew I wanted to take pictures here.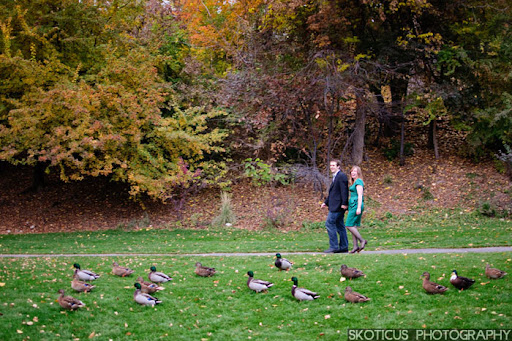 Slideshow!